A Korean Franchise.
An American Obsession.
Why Us

Proud Traditions & Promising Futures.
Founded in Korea in 1995, expanded to America in 2014, bb.q chicken strives to serve the highest quality, most authentic Korean fried chicken in the world. The recipes and ingredients are true to Korean tradition, and the flavors are an inspired mix of new and old. We're the best franchise for new and experienced owners, and the numbers speak for themselves.
57
Countries around the world
10
Consecutive years of sales growth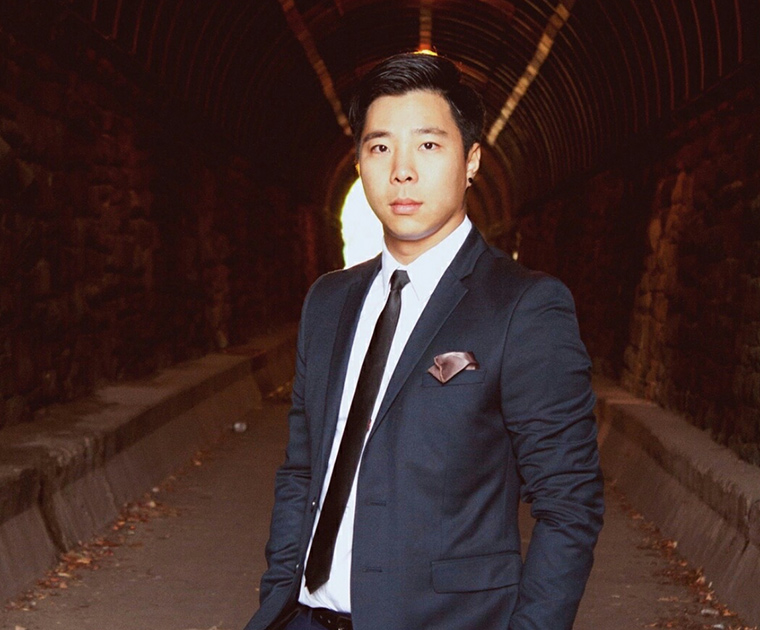 Junsang Lee
bb.q Chicken Carrollton & Texas AR (Area Representative)
After carefully considering the various franchise options, I ended up choosing bb.q Chicken because it is second to none in terms of taste and quality. Also, at that time, this franchise was also the only one officially registered in the United States with safe financial and strategic backing from the headquarters. As a Texas Area Representative and Owner, I treat each of the locations in Texas as my very own because we all share the same success and this mindset allows me to maintain close relationships with the other franchisees.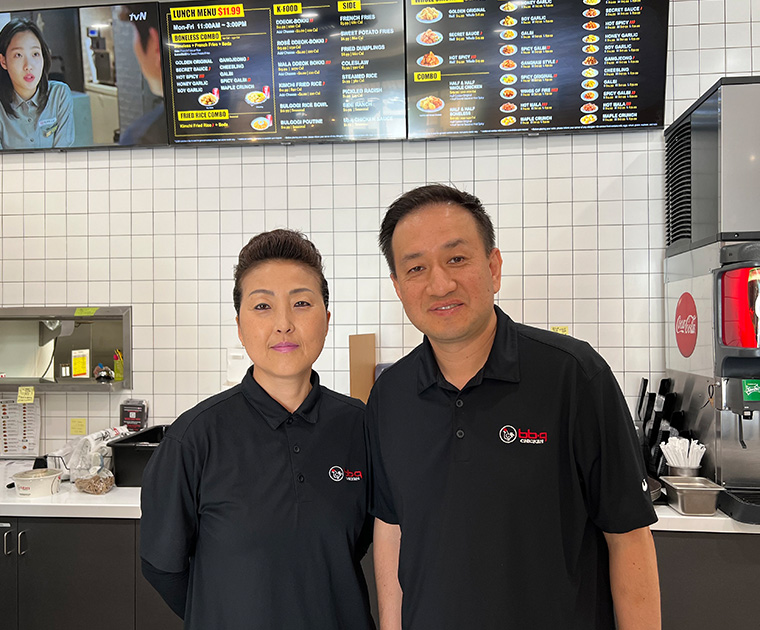 Hyunsoo & Alyssa
bb.q Chicken Chino Hills/ Alhambra / Temple City / Rowland Heights
After 25 years of office work, I was thinking about a new opportunity for 'growth' and an acquaintance introduced me to bb.q Chicken. We had a lot of worries and concerns about whether we could do well as we had no business experience. However bb.q Chicken has provided so much support from the initial sign-up request to the opening preparation process and now we have 4 locations. That said, the biggest reason I decided to grow with bb.q Chicken is the management's clear vision for growth and their prioritization of the franchisees' success. I can tell that this philosophy is thoroughly practiced at bb.q Chicken.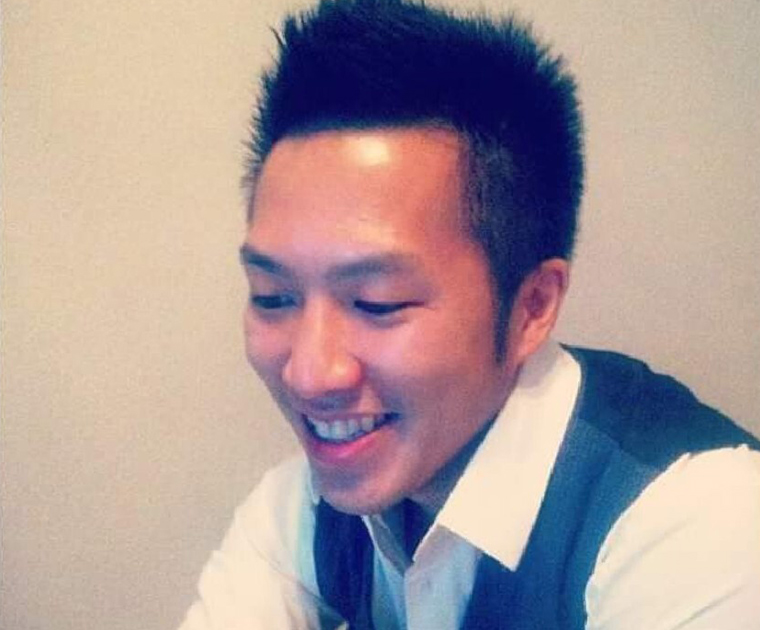 Danny Doan
bb.q Chicken South Arlington / Richardson / Fort Worth TCU
To be a successful business person, it takes hard work and dedication. It takes love and passion for the food and people you work with. You have to truly love the product that you're selling and I have always loved Korean Fried Chicken so the first time I tasted bb.q Chicken I knew it was a match made in heaven. In the restaurant business, food sales and I chose this franchise based on that premise. So if you ever tried our chicken, you know that its the best. You can have a lot of great franchises to choose from but if you're not in love with the product, then the passion is not behind it. Passion will make your business succeed faster.
Start Something Special
We're looking for entrepreneurial individuals to join us on our ambitious journey of growth. If you're passionate about food, inspired by other cultures, and focused on running a top franchise, you just might be the perfect fit for our family.
Let's Talk
The information contained on this website is not an offer to sell or the solicitation of an offer to buy a franchise. The franchise information contained herein is not directed to the residents of any particular jurisdiction. The offer of a franchise can only be made through the delivery of a franchise disclosure document. Certain states require that we register the franchise disclosure document in those states. We will not offer or sell franchises in those states until we have registered to do so (or obtained an applicable exemption from registration) and delivered the franchise disclosure document to the prospective franchisee in compliance with applicable law.