SUPPORTED FRANCHISES
ARE SUCCESSFUL FRANCHISES
Together with a team of business development professionals, food scientists, real estate developers, creative designers, and more, the Genesis team has committed itself to an overarching philosophy: That business should be providing not just tasty, healthy food, but a quality of service that makes people happy. How do we make this philosophy a reality? Through education. We consider the franchise business an education business, and thus we've made education and training a top priority. First, we established Chicken University in South Korea in 1999 as a dedicated facility for R&D and franchisee education. Then, we created our distinct menu with over 40 researchers studying day and night to achieve perfection. On top of this internal work, we also provide franchise education and training to all franchisees, employees, and partners. Thanks to the capabilities from Chicken University, R&D, and dedicated franchisees, we maintain our brand identity and quality for all franchise stores.
Franchisee Support, at a Glance…

Research & Development
You'll get access to the world's first Chicken University, with over 30 Ph.D. and Master's-degree certified researchers

Operations & Supply Chain
The operations team will conduct an on-site visit to support your successful start.

Training
We offer the world's only professional educational institution for the food & beverage industry.

Site Development
Our outstanding site selection team will help you and your real estate partner choose the perfect store location.

Marketing
With full-time marketing professionals and an agency partner, your restaurant and its food will always be properly promoted.

Education
You'll get comprehensive training and assistance, both before you open and once your restaurant is operational.
Design & Construction
Our teams will provide design information and guidance that best fits your location and business model.
EXPERTS AGREE, OUR SUCESS IS IMPRESSIVE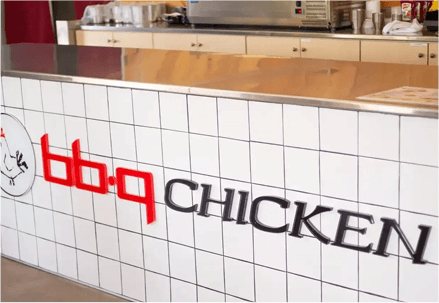 The Takeout