hungry.yyc
August 13, 2021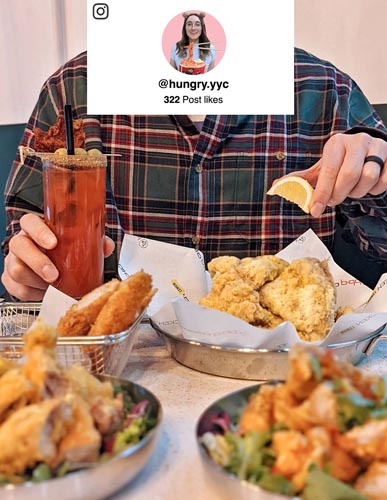 Guess our patio drinking plans are going sour ?
________________________________
Location: bbq Chicken Downtown West
Price: $$
Dish: Lemon Cheesling Chicken, Mala Chicken & Prawn Crunch Sticks
________________________________
If you haven't tried the Lemon Cheesling Chicken from bbq Chicken Downtown West, then you are seriously missing out!!
Obsession is an understatement when it comes to this chicken…. I crave it almost every day ?
I've heard a few people say that the original Cheesling flavour is too sweet for them, but they LOVE the lemon cheesling. The added lemon sauce gives it a perfect touch of acidity to balance it out.
Mala is great too but I wish this one was as spicy as the stampede location because you know I'm allll about the ???
We also stopped by to check out their happy hour deals on their rooftop patio (before they close) & they have some awesome deals! Love their prawn crunch sticks deal!