wandering_foodie_
August 13, 2021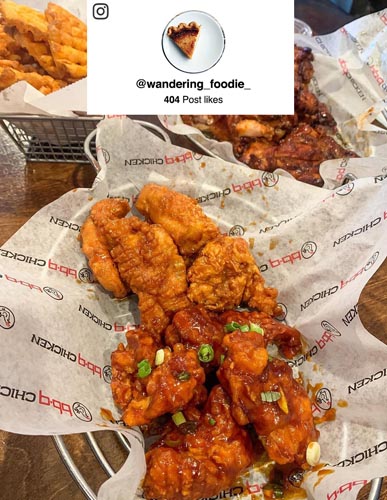 Feeling saucy after this incredible meal at @bbqchickencarrollton ?
@bbqchickencarrollton offers Korean premium chicken with the perfect amount of breading and crunch.
Here are some of my favorites:
Garlic Honey
Spicy Galbi Chicken
ALL NEW Jamaican Grilled Chicken
Waffle Fries
@bbqchickencarrollton is located on 2625 Old Denton Road Suite 582 Carrollton, TX.
Be sure to check them out, you will NOT be disappointed!! I left full and happy!