epicurejihaan
May 25, 2022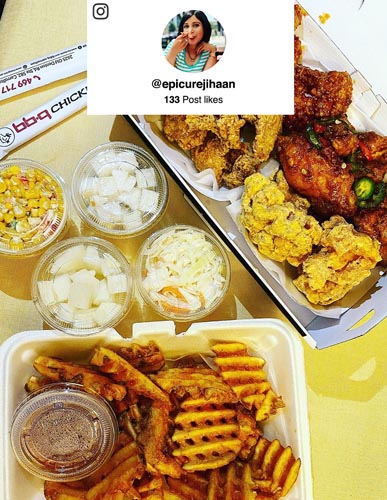 We tried four different flavors of boneless chicken at @bbqchickencarrollton this weekend. The chessling flavor was my favorite and everyone in my household agreed. It was cheesy and delicious. We liked all the other flavors too, including the plain ol original. The waffle fries were excellent! We also got corn salad, cole slaw, and pickled radish. We loved all of it but especially the corn salad.
We did takeout and slipped in to pickup. Everyone was masked and they were doing temperature checks for dine in customers. They were very busy and we were little nervous walking in but they made the process quick and seamless.
Definitely recommend this place. Have y'all been here before? If not, are you going to go check it out and then tell me what you thought?