Real Crispy. Real Korean.

Real Profits.
In Korea, owning a bb.q franchise has been a shortcut to success for over 25 years. Now that opportunity has come to America. While other chains replicate Korean fried chicken, we serve the real thing, and consumers love it. Combine that with 9 simple steps to ownership, 4 restaurant models to choose from, and one professional support team, and you'll quickly understand why we're one of the fastest growing franchises in the country.
57
Countries around the world
10
Consecutive years of sales growth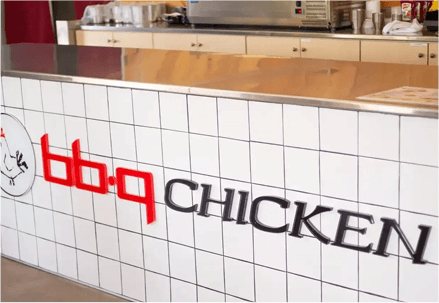 The Takeout

The first step towards opening your own bb.q Chicken begins by completing the form below.
For more information please reach out to:
Sunny Kim
Business Development Manager
franchise@bbdotqusa.com
(201) 926-0972
Kai Lee
Associate, Business Development
franchise@bbdotqusa.com
(201) 681-9537
The information contained on this website is not an offer to sell or the solicitation of an offer to buy a franchise. The franchise information contained herein is not directed to the residents of any particular jurisdiction. The offer of a franchise can only be made through the delivery of a franchise disclosure document. Certain states require that we register the franchise disclosure document in those states. We will not offer or sell franchises in those states until we have registered to do so (or obtained an applicable exemption from registration) and delivered the franchise disclosure document to the prospective franchisee in compliance with applicable law.